Hi there! I'm a multi-skilled freelancer, so scroll down to whichever one applies best to you.
Full List of Services:
My services are adaptable to your needs! Here's the full list of services that I offer. Expand categories below for additional details. Any item on this list can be added to a package or à la carte.
Social Media
Account setup

Short term (e.g. events): Full social media strategy & management
Research

Digital strategy development

Monthly analytics reports

Staff training
Social media account audit
Company voice development
Content Marketing
Content strategy

Editorial calendar setup

Blog strategy

Writing blog posts

Content sourcing
Writing & Photography
Blog posts

News articles

Interviews

Researched & reported articles
Interior photography
Lifestyle photography for social media posts
For specialty coffee companies
digital marketing coach ● social media trainer ● photographer ● copywriter ● voice & social strategy
The digital landscape is constantly changing and it's a tough one to keep up with. You can't afford to forget about the digital world, but you don't have the time for it.
I'm passionate about all things specialty coffee. I've worked as a barista twice, I completed a summer roasting internship, and I've shot editorial-style photos for coffee clients. In my spare time, I contribute to building up local coffee communities.
This coffee addiction partnered with my 6+ years of direct experience with online digital marketing, social media management, writing, as well as community building and photography allowed me to develop a unique niche creating success for businesses like yours.
I make YOU look STUNNING online.
You should be focusing on what you do best. Let me handle some of the work.
Digital Marketing Coaching
Use me as a sounding board to help your current digital marketing strategies. This is designed for specialty coffee companies. I've worked with a variety: roasters, roaster-retailers, non-profit organizations, and manufacturers.
New Client Initial Consult
You're interested in working together, but you have multiple ideas or projects in mind. My services sound interesting to you and you definitely want to work with me.
Can you handle my social media?
I am no longer taking on clients for full-service, ongoing social media management. For events or a short-term project, I may become your social media manager, but it is not a permanent role I am taking on anymore. 
How do you charge?
I have flat fees for my coaching clients and for projects. I do not have ready-made answers for you, because my fees vary based on what you want. Even though they're both writing projects, one company's blog post with interviewed sources will not be the same quote as another company's copywritten About page.
Projects require a 50% deposit. If you're looking to hire for ongoing writing work, I always start with a paid trial to make sure we're both happy with each other.
Can we meet in person?
Outside of on-site photography that requires traveling to an event or facility, I work remotely. My clients are globally based and some I have yet to meet in person. If you need a face-to-face initial consultation, I am unfortunately not the right consultant for you.
Can I hire you *right now*?
Depending on the project, I am usually booked 2-4 weeks out. When you fill out the consult form, I ask for an estimated project start date. During our call, we'll go over your date options.
How do you handle intellectual property?
Thanks for checking! For blog posts, I require a named byline. For copywriting, I ask to be able to include the work in my portfolio. And for photography, you have the rights to do whatever you want with the photos; however, I retain the right to use it in my portfolio as it relates to my own professional use. Finally, any strategy and coaching documents are yours to keep for internal use. I may use some generalized data for my portfolio or as a case study, but this will be requested before publishing.
Are you taking on new clients?
What is your favorite donut?
I generally enjoy uniquely flavored cake donuts. However, the simple passionfruit-glazed yeast donut at Firecakes in Chicago is still one of my all-time favorites. 
Jenn Chen was an excellent force for our social media networks. She's a fast learner with an insider understanding of the specialty coffee industry, which saved us an immense amount time. Jenn created an incredible voice document that is now being used to shape our daily posts on social media outlets, and her internal workflow for staff and volunteers created a clear plan for future projects. We were grateful to work with such a professional and talented person and will certainly work with her again when the need arises.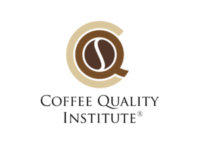 Alex Katona-Carroll
Marketing and Communications Manager, CQI
For magazines and publishers
writer ● photographer
I enjoy storytelling in a variety of ways: through reported pieces, essays, and photography. Most of my work intersects into food, social justice, and finding unique angles to personal stories.